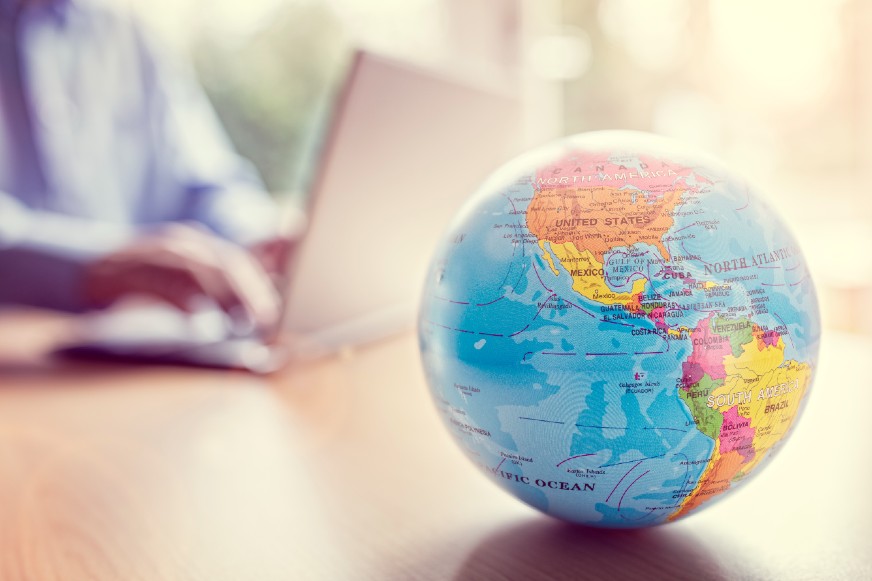 Basic System – Stable foundation for customs clearance!
Unified Customs Document
Manage unified customs documents in the simplest possible way, as our program supports the filling in with basic defaults, auxiliary options, and helps to avoid errors by checking the correlation.
Forms that are essential for the administration of your work:
Customs duty calculation

Declaration of customs value

Guarantee declaration

Assignment list

Export exit certificate
Accurate, real-time records at all times - tracking movements of customs deposits, deferred payment easing bank guarantees, or cash in hand guarantees
Post-clearance amendment request - post-clearance amendments of import or export clearance can be made electronically.
---
Transit
NAs the CustomRs customs clearance software supports standard and simplified procedures, you can quickly ship or receive a shipment with just a few clicks.
Manage TC31/TC33 or TC32 guarantee vouchers, automatically keep records of customs charges incurred on goods shipped, multi-actor control process.
Time is money!
The system monitors the following for you: the deadline of presentation, the customs seals used, the authorized goods locations, and the amount of bank guarantee that can be used.
---
Recording temporary storage
If you want the CustomRs customs clearance software, it can work instead of you: from the release of the shipment to the completion of customs clearance, the data flow is automatic.
Do you want to designate several sites as temporary storage facilities? Keeping records by authorized location code makes it easy to provide the authorities with information.
Movement of goods between temporary storage facilities.
---
Standard certificates
But what happens before the customs document is issued? Accurate recording of invoice data is made possible by the Standard Certificates function - with item-level management.
Save time! - Prepare in advance with forecasted shipment (Pre-Alert) data, so that the arrival of the shipment no longer means extra work.
---
New AIS/NIK
One of the key elements of the modernisation of the National Import System (NIS) is the transition to the data requirements of the EU Customs Code related regulations, i.e. the Delegated Act and the Implementing Act - Annex B of the UCC-FJA and UCC-IU
The module supports
the submission of declarations of type H1, H2, H3, H4, I1, I2

full data integration with the e-customs system, i.e.

basic procedures,
subsequent amendments
electronic message exchanges related to the invalidation of the goods declaration
The completion of the declaration is supported by a number of functions, such as
several default interpretation options

data validation (for declaration types)

built-in automatic procedures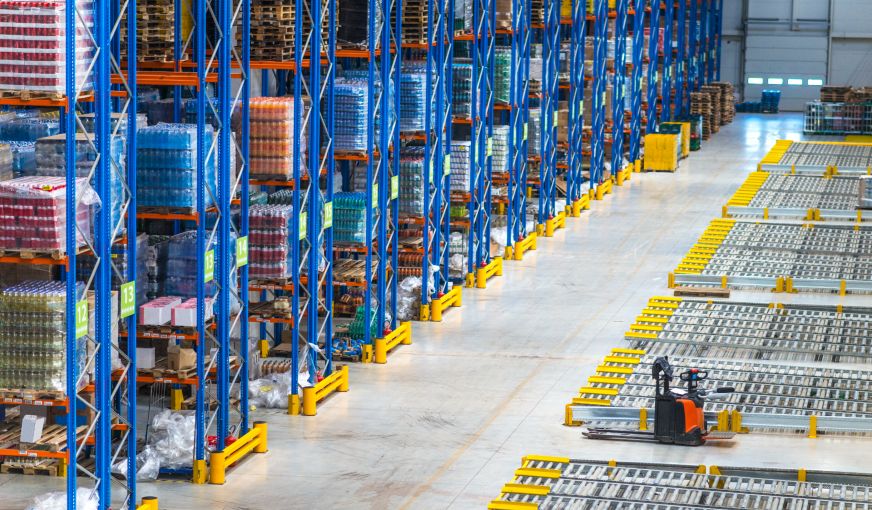 Optional modules
BNYNY module
Simplification at its best
From the invoice data, the goods transfer can be done with a few clicks with the CustomRs customs clearance solution

A supplementary goods declaration with no additional work, you only have to do the verification, with BNYNY reports right there to help you.

Record logging - stores and displays everything.
Clearing customs by registering the declarant is indeed a simplification for you if you choose the CustomRs customs clearance software.
CustomRs pays attention and takes over the work if needed!
Transfer of goods within a few clicks!
Customs clearance may be carried out under a simplified procedure, with the control of the range of goods specified in the authorization.

Automatic generation of EBEJ declaration for goods subject to declaration.
---
Customs warehouse module
For Type I and Type II customs warehousing authorizations (standard and simplified), either as part of a logistics service or for the purpose of production servicing
Pays attention instead of you if needed
Customs clearance may be carried out under a simplified procedure, with the control of the range of goods specified in the authorization.

The so-called ELEKTV declaration is carried out in connection with the goods subject to the declaration, which informs the authority of the history to be exported.
Accurate stock records
Unlimited warehouse, site management

Stock reports

Storage in several ways

Inventory reduction can be done according to FIFO principle

Full or partial clearance of an invoice can be performed

Withdrawal can be carried out for a given stock line

For communication with warehouse staff

Stocking and
Stock removal documents can be printed or sent by e-mail even automatically

Integrated with a warehouse management system (WMS) to ensure data synchronization

Accurate stock records - store and display everything
VMI (Vendor Managed Inventory) warehouse operation is the plan?
By designing a complete work-flow process, data consistency is guaranteed.
Managing supplier stocks

Management of manufacturer-owned stocks

Price change management (proforma vs. commercial invoice)
---
VAT warehouse module
Domestic supply of goods without paying tax? The answer is yes!
If you have a VAT warehouse warrant, you can benefit from a significant reduction or even exemption from VAT and product charges!
Who can benefit from a VAT warehouse?
For manufacturing companies that sell their products through distribution contracts

For operators who follow a centralized sales model
However, as the tax warehouse is a warehouse authorized by customs for tax warehousing, many entrepreneurs are reluctant to use the facility, even if the model would be beneficial for their cash flow.
At the same time, with a well-designed, integrated, and automated process, tax warehouse administration and record-keeping can be minimized, and, in addition, records can be created that are documented in accordance with legal requirements.
How can the CustomRs customs clearance software's VAT warehouse module support your business?
Provision of the loading and unloading document

Automated reporting to NAV

Integrated with the warehouse logistics system, stock movements can be kept in sync

VAT registration

The accounting and documentation of hundreds of daily VAT warehouse stock movements would have been unimaginable without the automated warehouse data integration and reporting to the NAV, integrated into the VAT warehouse module of Régens.
---
Standard interface module
Our interface module helps you to load electronically available data quickly and easily.
Whether it's item, partner, or invoice data, it can be prepared within a moment, so you can concentrate on your professional tasks instead of data entry.
---
Automatic notifications module
Your customs clearance solution can send an informative email or even a text message for you. That way, you'll be sure not to forget to send a notification email.
Depending on who needs to be notified, you can flexibly set the following parameters:
Addresses to be notified

E-mail subject and text

Attachment(s) to be sent by e-mail
What notifications can you send? Here are some examples:
Instructing warehouse workers on unloading permit for truck dismantling

Sends electronic documents to the client in the form of a Pre-Alert

Forwards the customs decision to the finance department

Transmits documents to be stored to the electronic document management system in an identifiable form.
---
Manufacturing module
Whether it's a specific purpose license or an active processing license, our program provides full and accurate support.
Without tables? Up-to-date management of records, even fully automatically.
Wrong customs procedure? Customs clearance under the simplified procedure can be carried out under the control of the goods specified in the customs activity authorization.
Ability to manage the consumption of raw materials used for production, the entry into stock of semi-finished or finished products produced, in accordance with a production management system. As this is not a customs administrator competence, these can be done automatically, even in an integrated way.
The customs procedures for clearing automatically reduce stock, preparing the clearing statement to be submitted to the customs office in the background.
Accounting tailored to your needs! Customs or even production activities may require an adjustment to the accounting methodology. The parameters associated with the module are adapted to you, or if not, we adapt them to you.
Up-to-date stock list

Settlements submitted to customs (e.g., decisions, bank guarantee to be released)

Settlements accepted by the authority

Time-limited stocks, residual management
---
Goods declaration with reduced data content module
The European Union has abolished the VAT exemption threshold for small consignments as of 1 July 2021. Therefore, a customs declaration must be submitted for each shipment arriving in the European Union.
Duty-free goods up to a value limit of €150 can be cleared through the e-Customs system using a reduced declaration (H7).
Bulk quantity? A basic function of the module is to import hundreds of packages of information into the program (via csv or API)
Support for VAT declaration and payment methods
IOSS,

Special arrangement,

Indirect representation, Self-taxation
Is there a new business opportunity on the horizon? The program certainly does the job, even clearing millions of parcels a month.

We started working with Régens Zrt. on the introduction of e-commerce in 2021. They helped us in the system level development. In Ghibli, they were a great help in developing the new market with their integrated, modern system. The ongoing developments are also being unfolded in line with our unique, specific requirements.
---
Report Manager module
Awareness, Predictability – business planning based on the right data
Instead of making spreadsheets, extract the data you need from the data set.
Need to submit a new statement to management?

KPI reporting to show performance

Up-to-date figures, data for planning
You design the statement, the module does the rest for you
Run reports automatically

Send reports by e-mail
---
INTRASTAT module
Businesses with a Hungarian tax number that import or export goods from or to an EU country (above a certain threshold) are required to submit monthly electronic data.
Based on the invoice data related to the import or sale of goods, the program easily generates the statistical data file to be submitted.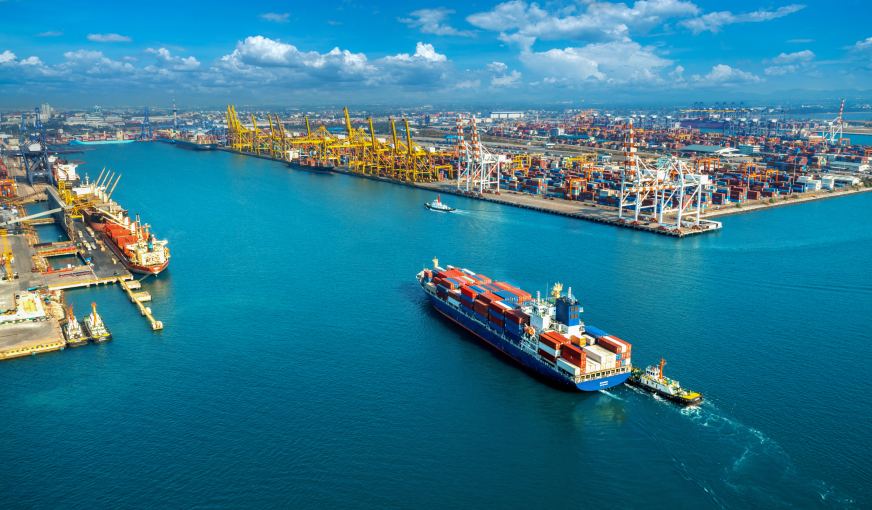 Optional services
Data integration
- The workforce of today
Data integration means convenience, accuracy, and extra time for you!
Relation with financial systems:

Transmits the decision to pay public charges to the financial system
Feedback on the fact of payment

Link to warehouse management systems (WMS)

Contact for access to accurate stock
Discrepancy management
Automatic release for free circulation

Interface with document management systems

Automatic digital archiving of customs documents

Communication with the ordering party's system
Hence your professionals can really focus on quality work with the help of CustomRs customs clearance software solution!
---
Personalized functionality
Haven't found the right module?
We tailor our software to your specific processes, adding new features according to your needs to ensure your daily workflow runs smoothly.